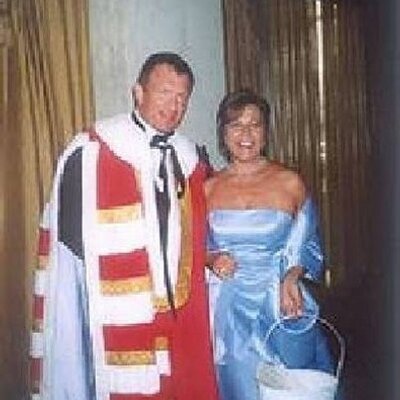 Laura's Twitter Account
The photo below shows Alexander, 13th Duke of Manchester with a woman, unnamed and unknown, from an event at the British Embassy, when they were still communicating with him in the late Spring of 2003.
This is not Laura. This is one of those photos taken by the roving photographer at an event. At the time Alex and Wendy were living in the desert and Wendy, still working in Orange County, did not have the luxury of taking time off to go to social events held during business hours.
But what kind of woman uses for her own Twitter account a photo of another woman, taken while he was married to yet another woman, to whom he is married? That would be Laura, the Second Hand Doxie. (See below) Laura is not in her fifties and you can see the impact of age in this photo below which was taken in 2010 in Santa Cruz.